August 17, 2018 1:27 am
Leave your thoughts
Hope you are enjoying this lovely summer weather! Fortunately, Mother Nature hasn't sent us drought. We are looking lush from the lovely rains. Yay!Looking for screening plant material in the shade? (Shade can be a special challenge.) We have some great ideas for you. You don't have to have evergreens (which don't like to grow in the shade and are slow to fill in) to provide screening from your neighbors. Here are a few which will work: Cornelian Cherry Dogwood, Viburnums, Serviceberry, Aronia, Abelia, Magnolia, Witchhazel.
It's almost tomato season. They are starting to ripen . Soon we'll have more than we know what to do with. I see BLTs in my future. Here's my favorite: Start with Seedy Salt bread from Kismet Bakery.  Bacon, Lettuce, Tomato, Smoked Cheddar, and chopped Basil. Heaven in a sandwich!
Give your kitchen a lift. Pick a bouquet of Dill and Basil. It's there handy when you need to make dilly potatoes or to jazz up your tomatoes. The fragrance brings me right back to my grama's kitchen. Ah, the memories.
Late summer flowers are so colorful and splashy! And they are great for the bees, butterflies, and pollinators. Blackeyed Susans, Coneflowers, Heliopsis, Helianthus, Helenium, Asters, Calamintha, Joe Pye Weed, Russian Sage, Sedum, Goldenrod. Butterfly Bushes, too!
It's been a great season for the butterflies! Our Monarch numbers are WAY up from last year. In our small monitored patch, Janice the butterfly lady counted 67 eggs…. 32 in various instar stages!   She says it's the best Monarch season since 2018.   It's so thrilling to see the Monarchs and Swallowtails all fluttering around the yard sipping the summer goodness from the flowers. Our gardening passion  helps them out!
We are expecting a new shipment of cement statuary in about 2 weeks. it's always appropriate to add another garden accoutrement to the mix in your yard. It's ok to retire a piece and add new.
Don't forget about our natural organic OMRI approved fungicide SERENADE to protect your tomato plants from the creeping crud. It also helps to remove the bottom leaves of your plants to prevent splashing water from spreading fungus.
We have 7 varieties of Blueberries. Maybe you need some, too! They are easy to grow, preferring acidic soil. (Adjust alkaline soils with iron sulfate.) Plant in a sunny spot with 6 hours of sun or more for a good crop. Planting two varieites will give you a more prolific crop. We also have some lowbush blueberries called Ruby Carpet, which make a nice groundcover.
Fragrance! What a delight. Right now we are smelling pretty darn good around here. The Clethra (Summersweet) are cranking out the most delicious aroma (and attracting butterflies). So are the Abelia and PG Hydrangeas.
Speaking of which, we have lots of varieties of Hydrangeas to choose from. Our new variety, Grateful Red Bigleaf Hydrangea is a new introduction from a grower in upper Wiscounsin. So it is nice and hardy. It has red mophead flowers and the foliage turns burgundy in the fall.
It's now time to stop fertilizing your outdoor plants. Let them slow down and get ready for fall. The exception is, of course, annuals and vegetables. They still need lots of food to provide beautiful flowers and fruit the rest of the season.
Just a report on my mole catching stealth. I have just caught my 16th mole this year. The lawn is much improved, now that I have kept up with the incoming herd of moles. Love that Mole Eliminator trap that is NOT dangerous to set and it works!
Think BULBS! …   even though it's hard to think Spring right now.   Tulips – Daffodils – Hyacinths – Crocus – Alliium etc.     Our lovely assortment will be arriving the first week in September.  Come in and we can show you pictures of what we will have.
Now is the time to figure out where you need shade in your yard.  Reduce the heat coming in your south facing windows by appropriately siting a tree.   Trees can reduce the temperature by at least 20 degrees.   Tuliptree (Liriodendron) is a great, rather quickly growing native tyree.  Maples are also wonderful and add great red/orange fall color.  We have many other varieties, too.
Enjoy the rest of the summer!   Drop in and see us.    We're here 7 days a week.
Jan and The Gang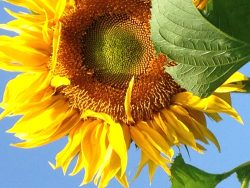 Huntree Nursery    269-543-3761
Categorised in: Newsletter
This post was written by Writer